Approximate Bar Hours:
Mon-Thurs...3pm-1am
Fri...3pm-3am
Sat...1pm-3am
Sun...1pm-11pm
Hours are subject to change without notice.
You must be a member (active or social) to access the bar.
Guests must be signed in by a member immediately upon arrival.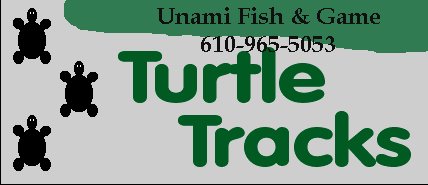 Our History
Unami Fish & Game Assoc was established in 1913.
Hey...that makes us 90 years old!!!!

"unami" means turtle in Lenne Lenapi, the local Indian tribe in Emmaus Pennsylvania.